Lil Wayne revealed that his mother pushed him to have his first child when he was 14 because she was lonely after he moved out to pursue a career in rap music.
Lil Wayne was honored with the Recording Academy's Global Impact Award at Black Music Collective's BMC Honors on Thursday night. The rapper became thrilled when DJ Khaled introduced him and recognized his contribution to music and his global impact on a younger generation of artists eager for him.
"I have to thank everyone here. I appreciate you all staying here," the rapper said, calling on the Grammys and Recording Academy to nominate him for the prestigious award.
Visibly emotional, Wayne shared that he encountered life circumstances that were not in his favor, including forcing him to make life-changing decisions at an early age.
"I want you all to know that I don't get credit. Where I'm from, New Orleans, you shouldn't be doing that. Where I'm from, I walk into my mom's room and I'm 14. She asks me for a baby because My dad got killed, her son just had a blast, went on his first tour, we didn't know the b**ch was going to be six months," he said.
The rapper spoke of the burden he carried at an early age as he met the mother of his first child Antonia 'Toya' Johnson, 15, who gave birth to daughter Reginae Carter when he was 16 .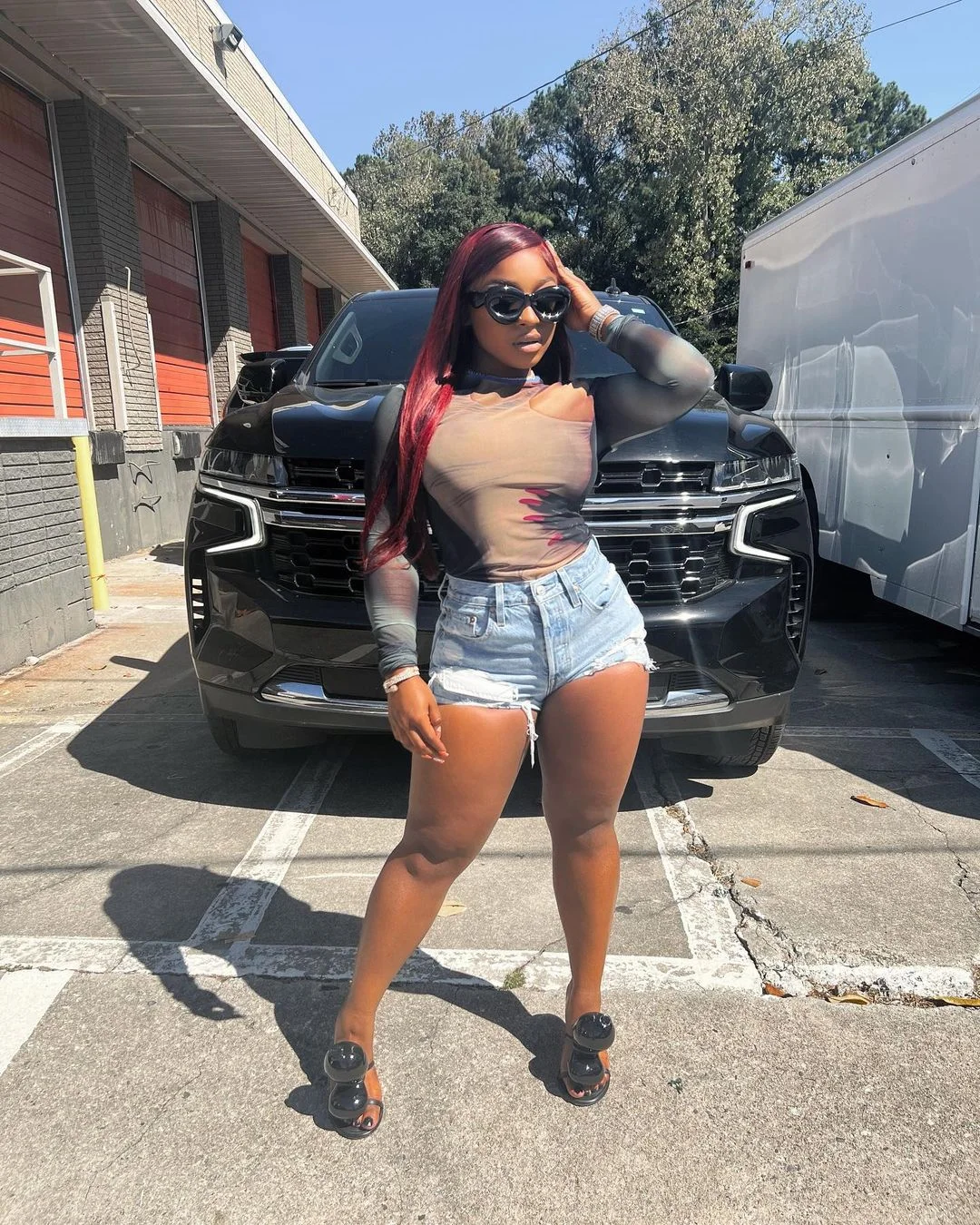 "When I got home, she said 'Son, I can't live in this house by myself, we've got to figure something out,'" Wayne said.
The rapper thanks his mother, friends Mac Mayne and Cortex Bryan, and his friends at Cash Money Records for helping him realize his dreams.
Lil Wayne signed to Cash Money Records at 12 and released his first album at 13. The rapper previously shared that his mother reluctantly supported him dropping out of school to focus on his career when he was 14 because of his passion for music and becoming a rapper.
"I put out an album. I'm already platinum, thank God, and I'm still trying to get into proper public school, and one day she stopped me from getting ready for school. She walked across the room, and I'll never forget that she was On the phone with someone who was talking loudly, and she walked by my room, and she saw me with my bag on my back, and she said, 'Are you going to take that to school with you?' I remember asking her, "You Don't want me to take it? ' She thought about it and said, 'I do.'"
"Two minutes later, she walks back into the room and she's still on the phone saying, 'You're not going to school anymore, you're getting your GED (General Educational Development Certificate).' I said okay. So I got my GED and went to college ," he added.
The rapper closed his speech with a heartfelt note, noting that rappers in New Orleans don't get enough credit, but also expressing his gratitude to those who have helped his career, "Without you, I'm not a piece of shit. shit."
Lil Wayne accepts his Global Impact Award at Grammy Black Music Collective Celebration pic.twitter.com/wsfwEeqB4G

— Andrew Barber (@fakeshoredrive) February 3, 2023